Our knowledge on food waste prevention makes us the go-to organisation. We are a founding member of Champions 12.3 which aims to halve global food loss and waste by 2030.
The UK is at the forefront of food loss and waste prevention. Through our ambitious ten-year plan, Courtauld Commitment 2025 we are working with the food and drink sector. The target is to cut waste and greenhouse gas emissions by one-fifth.
We support individuals and organisations to collaborate to create nation-wide action. We target the most wasted food products.
---
Courtauld 2025: Foundations for change
We welcomed food manufacturers such as ABP Food Group, Cranswick Country Foods, The Federation of Bakers, Hovis, Scotch Whisky Association, and Tulip, to the
Courtauld Commitment 2025
. Twenty-three new signatories joined this year.
---
Working collectively to tackle water stress
"There are very few examples of whole sectors coming together to work collectively on water challenges in shared sourcing areas. Our experience of working with businesses on water has shown that this level of scale-up – to whole sectors – is essential if we are to successfully protect our freshwater resources and ecosystems into the future, because no one business can tackle the issue alone."
Dr Conor Linstead, Freshwater Specialist at WWF
On World Water Day, WRAP together with partners WWF and the Rivers Trust, announced a new
Water Ambition
. The initial focus is on six UK projects critical to the sourcing of key foods.
---
We launched Your Business Is Food; don't throw it away. It helps businesses boost profits by wasting less food. Campaign materials were developed for hospitality and food service businesses, and food and drink manufacturers. The materials have been downloaded 820 times.
Download the materials
and start saving.
---
WRAP wins waste reduction award

---
Parliamentary Committee praises WRAP's work on food waste
"We welcome the work that has been done by WRAP in the last decade, and strongly believe that the research, advice and information provided by the organisation is invaluable."
Environment, Food and Rural Affairs (EFRA) Select Committee
---
Millions could be saved by tackling food waste on farms
We revealed that over £30m (48,000 tonnes) of wonky, diseased or surplus lettuce and strawberries were thrown out at the farm gate in 2015. If tackled, our report '
Food Waste in Primary Production
' indicated financial and environmental benefits could be achieved.
---
WRAP calls time on confusing food date labels
"This new guidance will make packaging much clearer for consumers, saving them money and reducing waste. I encourage all food businesses, large and small, to use this guidance to help them put the right date mark on food and help to guide people on the refrigeration and freezing of products which are crucial to reducing the amount of edible food thrown away."
Dr Thérèse Coffey, UK Environment Minister
A third of the UK's household annual food waste (2Mt) is due to confusing date labels. Working with Food Standards Agency and Department for Environment, Food and Rural Affairs (Defra), we launched new
food labelling guidance
. We issued a call for the freezing snowflake icon to be used more on frozen foods. We also introduced a new Little Blue Fridge icon for food best kept in the fridge. The materials have been downloaded over 7,000 times.
---
Lidl introduces best practice storage advice
We worked with
Lidl
on its fresh produce range, and introduced the 'little blue fridge' icon to encourage its customers to refrigerate produce below 5˚C. Lidl is also trialling 'journey of food' messaging on its fresh produce and bakery ranges. We are supporting Lidl by monitoring and evaluating the activity.
---
Slaughterhouses could save hundreds of thousands of pounds annually
We published
Tackling Hotspots in the Beef Value Chain
in April. It detailed the £240,000 potential savings abattoirs could access and the estimated greenhouse gas savings farms could achieve. All of which can be achieved without compromising commercial performance.
---
New food waste reduction fund
In December 2017, Defra launched a new £500,000 fund for charities to support the redistribution of quality surplus food to people in need, throughout England. The
fund
is administered by WRAP.
---
Principles of food waste measurement
WRAP and the Institute of Grocery Distribution published
three key principles of food waste measurement
. We are now working with the food and drink sector to disseminate the principles, including 26 Tesco suppliers who have committed to reporting their own food waste by September 2018.
---
Winning the food waste fight
Marcus Gover's keynote speech at the RWM Conference in September was a rallying call to join WRAP in the food waste fight. He called for all local and national networks to join a nation-wide action to help citizens cut food waste in the home.
---
In June,
Love Food Hate Waste (LFHW)
launched Lonely Foods – a humorous campaign, which partnered lonely leftover foods with their perfect partner to make new, tasty dishes. The four-week digital campaign - aimed at 18-34 year olds - generated over 450,000 engagements.
---
Cooking up commonly wasted food
In November, WRAP hosted a Leadership Summit on food waste prevention with key retailers, brands and food service providers. It was a truly interactive event where they cooked their own three course lunch. Chicken and bread were on the menu, items citizens most commonly waste.
---
The humble spud is in demand in British homes. We buy 1.7M tonnes every year. Unfortunately, nearly half ends up in the bin. LFHW's autumn Save Our Spuds! digital campaign aimed to raise awareness of the potato waste problem. Our social media content achieved over 300,000 engagements. Aldi, Fareshare, Able & Cole and Hubbub supported the campaign.
---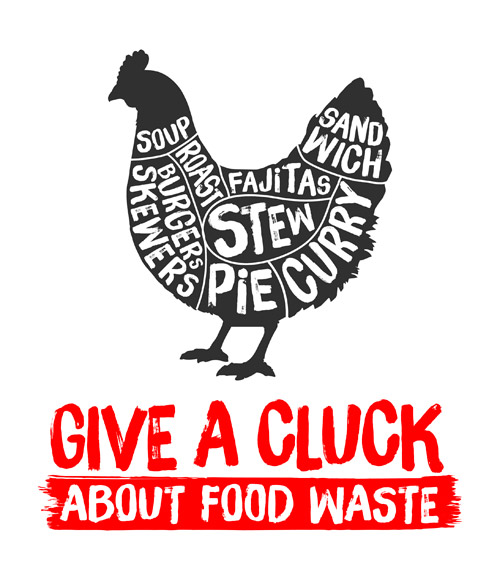 Every year in the UK, the equivalent of 120 million* chickens are thrown away uneaten. Throughout January, LFHW posted tips asking citizens "to give a cluck" about the poultry they buy. Over 600,000 people viewed campaign video content. Our LFHW licensees in Australia and New Zealand also ran the campaign.
---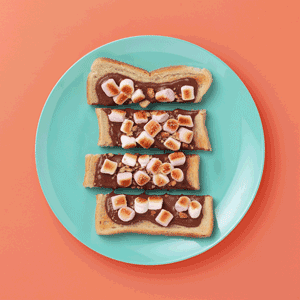 Brits were urged to Make Toast Not Waste as LFHW figures disclosed that UK citizens waste 20 million* slices of bread per day. The campaign reached over 690,000 by encouraging citizens to freeze bread and make toast straight from frozen.
---
*Restated household food waste figures, May 2018
---
Changing citizen behaviour around food waste remains a huge challenge. We target behaviour changes directly with citizens and through our partners. We will work with Courtauld 2025 signatories to alter packaging and portion sizes and look to increase the impact of our food date labelling work. Encouragement of international standards for food waste measurement will stay a priority with businesses.